---
Are you fed up with...

Feeding time with your child resulting in big messes to clean up?

After every meal, your clothes are coated in food and drink stains?

Cotton bibs that need to be laundered on a regular basis or hard plastic bibs that take up space in your bag?

Velcro or belts that are easy to rip off, wear out, or irritate the skin?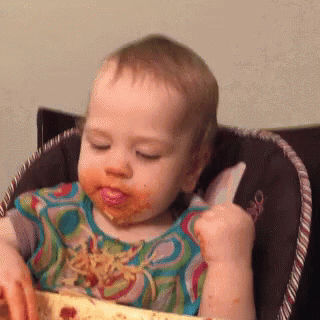 Introducing the BabyCharm™ Waterproof Feeding Bib - The Smart, Safe and Simple Way to Feed Your Baby at Mealtime. 
One of the most difficult lessons for parents to learn is to let go. There's no chance it'll ever be fine. It will never be on the to-do list. We become so engrossed in our own lives that we forget that these tiny humans are experiencing life on their own terms.
There are many advantages of eating in a "sloppy manner." Messy eating is a sensory activity! It helps your child's brain to obtain knowledge about various textures, temperatures, colours, amounts, and the difference between solids and non-solid foods from their food. This helps to create a healthy atmosphere around their food, which contributes to a healthier adult lifestyle.

Allow your little one to explore their foods and build confidence with the BabyCharm™ Waterproof Feeding Bib so it promotes independent eating while keeping everything clean and easy for you to organize while you run on your busy schedule. It's a WIN - WIN. 
Because self - feeding involves motor skills that your kiddo may be missing out on if you are always the one in control of the food container and spoon.
BabyCharm™ Waterproof Feeding Bib are the best bibs for reducing these headaches. This comfortable & lightweight bib easily fit children 6 months to 6 years old.
Our durable design is made to last! Made with durable, 100% food grade silicone, our bibs will make your life easier when it is time to clean up after meals. 

The silicone we use is 100% waterproof, food grade and stain resistant, so you can rest assured that your cute bibs will not absorb any water or food!
✔️
FLEXIBLE, SOFTER, SAFER
Our bib is made of FDA-approved, food-grade silicone. Just roll it up, tuck it in the baby bag, and you're golden. And of course, it's free of BPA, plastic, phthalates, PVC, and lead. Only the good stuff for your little one.
✔️
REALLY, REALLY, REALLY, RIDICULOUSLY GOOD-LOOKING
Ever wonder why so much baby stuff is so… garish? Us too. So we set out to make a minimalist silicone bib in colors to please even the pickiest design snob. 
✔️ADJUSTABLE NECKBAND
Make sure that your soft bibs stay in place even if your baby is really active.
✔️TRAVEL-FRIENDLY
These bibs roll up to contain most of the mess until they can be washed.
✔️EASY TO CLEAN
BabyCharm™ Waterproof Feeding Bib catches crumbs, spills, and dribbles. Wash it with soap and water, toss it in the dishwasher, or just use a wipe when you're on the go. Super-easy.
Product Description:
Material: 100% Food grade Silicone
Size: 20.86 x 11.8 inches
Package Includes:
1 x BabyDelight™ Waterproof Feeding Bib
Click 'BUY IT NOW!' and enjoy a limited time discount!

*Limited Items Remaining In Stock! Not Sold In Stores!*

100% MONEY BACK GUARANTEE
This section doesn't currently include any content. Add content to this section using the sidebar.