COMFORTPRO™ ACUPRESSURE MAT
Regular price
$60.00
Sale price
$27.95
Save

$32.05
/
Promotion: Free Worldwide Standard Shipping
---
THE ACUPRESSURE MAT HELPS REJUVENATE YOUR BODY, AND YOU DON'T EVEN HAVE TO LEAVE YOUR HOUSE!
Pain relief in as little as 15 minutes a day right at home!
👉 
Affordable, one Mat provides countless hours of relief whenever you need it!
👉 Effectively induces a state of complete relaxation while reducing aches, pain, stress and tension!
Our ComfortPro™ Acupressure Mat is unparalleled in quality and beauty and is 100% eco-friendly.
Each mat is carefully handmade using the highest-quality, hypoallergenic natural linen. Each mat also contains a removable cushion made of 100% natural fibers.
Our mats also feature more than 4,500 high-quality acupressure points in the beautiful shape of lotus flowers. These unique acupressure points are made of toxic-free surgical plastic and have beenergonomically engineered to have the greatest relaxation and healing effects.
The result is a premium-quality acupressure mat that is gorgeous, environmentally-friendly, and will substantially improve the quality of your life.
Studies have shown that acupressure mats can have incredible health effects, including the following:  
Reduction of pain and soreness
Deep calm and relaxation
Reduction of stress and anxiety
Improved sleep quality
Weight-loss
Increased circulation
Rejuvenation of the skin
Improved digestion
Increased energy levels
Reduction of cellulite
Alleviates arthritis and fibromyalgia
Aids myofascial pain syndrome
Alleviates sciatica pain
Faster recovery after workouts
Lower cortisol levels

 
FEATURES & BENEFITS   ✅ Helps stimulate blood circulation and revitalize your body   ✅ Portable and lightweight   ✅ Affordable and eliminates the need for expensive massage therapists or chiropractic treatments   ✅ Relieves not only back, neck, shoulder and sciatic pain, but also relieves headaches and migraines   ✅ Additional benefits include improved sleep and mood, as well as increased energy levels
HOW TO USE
Lie down or sit on your bed or couch, for a more intense massage use on the floor


Remove clothing from your upper body (or wear thin t-shirt if more comfortable)


Slowly and gently lie down on your back until you are laying flat


Bend your knees so your lower back in pressed against the Mat


Start with 15 minutes and work your way up to 30 minutes
- WHAT PEOPLE ARE SAYING -
"I am really impressed with how well this works! After reading so many great reviews and about the benefits, I had very high expectations. It has been a week since I received my own acupressure mat and it has exceeded my expectations. I experience chronic back and neck pain, and this has been a life saver! And a huge benefit is being able to use it at home and not have to go to a doctor or spa!"
- Debbie W. from Portland, OR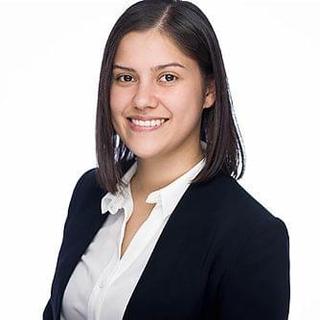 I have had FM for 26 years which causes stiffness in my neck and shoulders, especially when I wake up in the morning. My doctor recommended this mat and told me that it would help stimulate blood flow and increases circulation to the areas to help with releasing the tension and stiffness. I started using the mat first thing when I wake up in the morning. I put it on my mattress, which helps with the sensitivity from the FM, and lay there for about 20 minutes. Once I'm done, I get up and feel like a totally different person, it doesn't take me 2-3 hours to loosen up and feel better in the morning! I would highly recommend this mat to anyone!
- Melissa T.  from The Villages, FL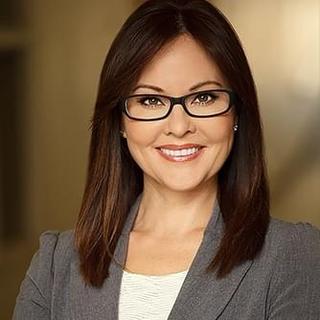 EACH COMFORTPRO™ INCLUDES
👉 1x Original ComfortPro™ Acupressure Mat  
HURRY: 13 UNITS LEFT AT THIS SPECIAL PRICE
COMFORTPRO™ SPECIFICATIONS
Color: Purple, Black, Blue, Green & Gray.
Size: 26.8" x 16.5"
Material: 100% High-Quality Thick Cotton & Plant-based Eco Foam
Acupressure Mat has about 4,510 acupressure points.
Neck Pillow has about 1,785 acupressure points.
Limited Time Offer Ends Today
Are you ready to experience the amazing benefits of The Acupressure Mat?
(Take advantage of our One-Time 50% OFF Sale - it's ending soon!)
Description
Size: Medium
Size: : 68*42*2cm/26.77*16.53*0.78
Weight: : 430g
Click 'BUY IT NOW!' to enjoy a limited time discount today!
*100% MONEYBACK GUARANTEE*
Important: Shipping lines all around the world are being severely affected. Please consider an extra delay for delivery. We are managing to dispatch our orders as usual, but the shipping companies worldwide are facing congestion and are experiencing delays. We are sorry for any inconvenience caused. Let's all hope we get back to normal soon! Best wishes to your family and friends! 
Shipping policy
We proudly offer FREE worldwide shipping via ePacket or Priority Shipping with DHL Please note that we require 1 to 3 working days on average to fulfill your order before dispatching it. We are doing everything in our power to get your order to you as soon as possible! Once your order is dispatched, depending on your country or region and the shipping option, the estimated delivery time is shown below. Please keep in mind that holidays  or custom holds may delay the delivery time. 
100% Guarantee: No matter where you live, you're 100% sure to receive your package. If it ever gets lost, we will reship you a brand new one, or we will refund you.
The shipping time consists of two sections:
Processing Time: Verification of order details, sourcing, quality checks and packaging. All orders are dispatched from manufacturer within 72 hours (1-3 working days) after the order is placed and the payment is received. 
Shipping Time: The time taken to arrive to destination after dispatch from our warehouses. 
Verification Time:  If your billing information does not match with your shipping information, we may extend our processing time up to 5 days to protect our customers and IFL Gadgets.  We will do our best to expedite this by contacting you to ensure there was no errors upon checkout.


INFORMATION FOR FREE STANDARD SHIPPING
7 TO 20 BUSINESS DAYS FOR
 United States
10 TO 23 BUSINESS DAYS FOR
 Canada
 Australia
 UK
 Ireland
 New Zealand
 Austria
 Belgium
 Brazil
 Denmark
 Finland
 France
 Germany
 Greece
 Hong Kong
 Italy
 Japan
 Korea
 Luxembourg
 Malaysia
 Netherlands
 Portugal
 Saudi Arabia
 Singapore
 Spain
 Sweden
 Switzerland
 Hungary
 Israel
15 TO 25 BUSINESS DAYS FOR
 Rest of the world
INFORMATION FOR PRIORITY SHIPPING


Currently Available for Select Products
 United States
 Canada
 Australia
 UK
 Ireland
 New Zealand
 Austria
 Belgium
 Brazil
 Denmark
 Finland
 France
 Germany
 Greece
 Hong Kong
 Italy
 Japan
 Korea
 Luxembourg
 Malaysia
 Netherlands
 Portugal
 Saudi Arabia
 Singapore
 Spain
 Sweden
 Switzerland
 Hungary
 Israel
8 TO 12 BUSINESS DAYS FOR 
Rest of the world
At IFLGadgets, we celebrate the art of discovery. We work with small vendors from all over the world to share their products, some of our products are shipped directly from our vendors overseas. Due to the nature of the shipping business, delays are often inevitable, all our shipping times are therefore guidelines only and specific delivery dates are not guaranteed. Our fulfilment centres are located in the U.S and China; depending on stock availability and proximity of your address, orders will be automatically sent accordingly.
Tracking your Order:
Once the order has shipped, we will email your tracking number and tracking website. We are not responsible for delays caused by the customs department in your country. Please allow up to 3 - 7working days for the tracking information to show.
Wrong Address Notice:
It is the responsibility of the buyer to make sure that the shipping address entered is correct. We do our best to speed up processing and shipping time, so there is always a small window to correct an incorrect shipping address. Please contact us immediately at info@iflgadgets.com if you believe you have provided an incorrect shipping address.
Returns:
By placing an order on IFLGadgets, you are responsible for the cost of return shipping back to IFLGadgets. Please refer to our Return Policy for further information on how to make a return.
Refund policy
Return the new, unopened items to us within 30 calendar days of delivery. 
Simply contact our support team at info@iflgadgets.com if you have any questions regarding your return. 

Any product you return must be in the same condition you received it and in the original packaging. Please keep the receipt/proof of purchase. 

Please be considerate when placing your order to choose the correct size, color, or option, of your product to avoid any returns for exchanges. 

Due to the custom made nature of some of our handmade products we can not accept returns/exchanges or offer refunds for any handmade item. 

Rejected or refused packages, abandoned packages, and packages returned outside of the designated return process (Please see above for designated return process) will result in a restocking fee of 20% of the total value of returned parcel
To begin a return, within 30 calendar days of delivery, Reach out to our customer support team at info@iflgadgets.com to confirm the return.

You must receive a authorization number by emailing info@iflgadgets.com before a return or exchange can be initiated.