---
With this vivid Galaxy Rose, you can show your special person that you love them to the farthest reaches of the universe! It's beautifully packed and ready to use when it arrives! Each lovely rose is painstakingly handcrafted from iridescent leaves and is meant to last a lifetime.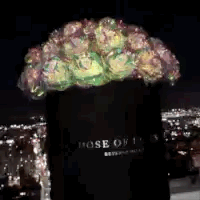 This magnificent rose is made to last a lifetime. The rose is the perfect gift for any occasion or holiday because it is handcrafted by professionals with exquisite precision.
Individually Handcrafted 

Size: 11 inches tall (approx.)
The Galaxy Rose is a one-of-a-kind way to express your affection. There's no better way to express your love than with a rose, the universal symbol of love! The Galaxy Rose is ideal for Anniversaries, Weddings, Birthdays, or any other special event that calls for a one-of-a-kind and priceless gift! Gift-giving is made easy with this item's attractive packaging in a decorative case.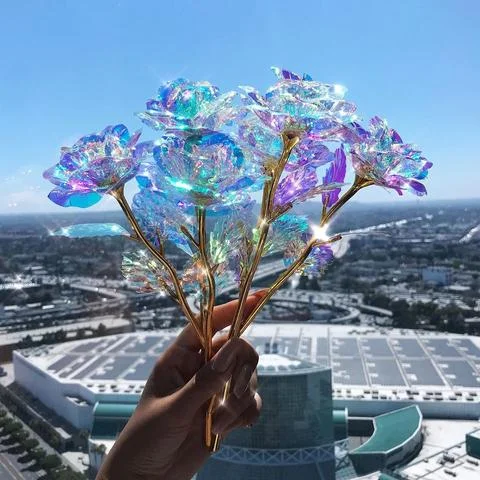 What are they made of?
The method by which our roses are made is truly special! To begin, we employ a unique technique that causes the iridescent petals to shimmer in the light. Then we place each iridescent holographic coated petal by hand, giving the roses their stunning appearance!

Each rose is one-of-a-kind and designed to last a lifetime, so your loved one can be reminded of how much you care every day!

This section doesn't currently include any content. Add content to this section using the sidebar.