---
Transform your fish tank into a beautiful and unique volcanic eruption while increasing oxygen with the Aquarium Volcano Oxygenator!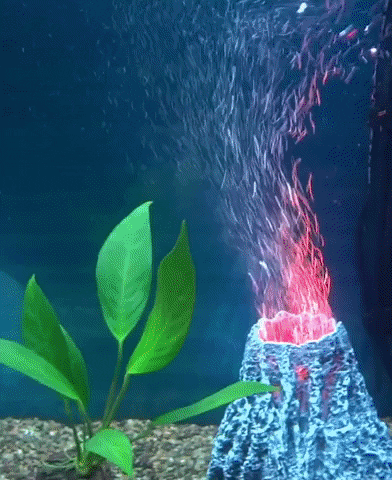 Product Features:
6 LED color options 
Creates a real volcanic eruption effect
Uses a bubbler to create a constant flow of oxygen to your fish tank
Only takes 5 minutes to install
Made of eco-friendly, non-toxic resin
Package includes:
1 x Fish Tank Volcano
1 x RGB LED Light
1 x Power Adaptor
1 x Air Bubbler Oxygenator
Product Specifications:
Size: 15cm x 15cm x 10cm
Material: Resin
Bubbler works in up to 60 Gallons
Waterproof rating: IP68
This section doesn't currently include any content. Add content to this section using the sidebar.