---
The Peacock is a symbol of royalty, compassion, kindness, and love.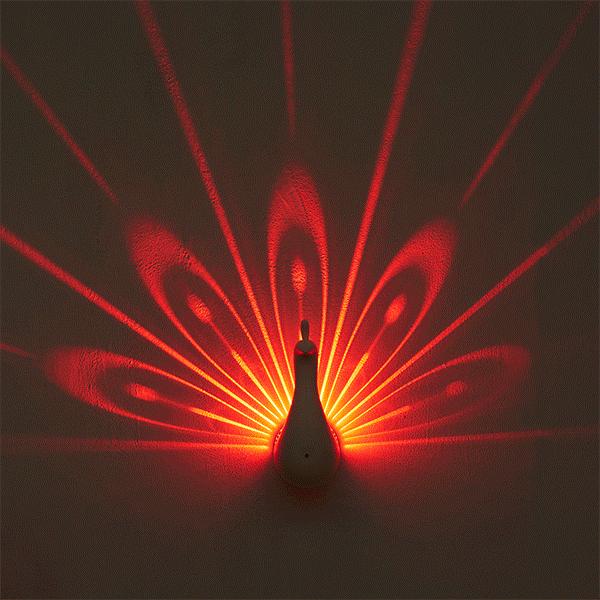 Turn your super simple room into something amazing, fun, creative, and eye-catching. The beautiful Peacock Projection Lamp will have your guests wowed! The light is easy to set up, just simply stick it on your wall and turn it on to see the Peacock Projection Lamp come to life. Once turned on it will make an enchanting peacock-shaped projection aurora on your wall that you'll struggle to keep your eyes off of. This will be the best nightlife you've ever had.

Installation is super easy, no tools required. All you have to do is simply place the adhesive base onto your wall, table, shelf, or wherever you'd like and mount the light on it. One of the best features of this nifty lamp is that it is rechargeable, and to charge it all you have to do is connect it to a USB port. It can be charged form a wall adapter, laptop, charging dock, power bank, or anywhere you can find a USB port.

The ultimate gift for friends and family. 
Product Specifications
Power Source: Rechargeable Battery
Modes: 7 Color changing modes to choose from
Body Material: ABS
Is Bulbs Included: Yes
Type: Night Light
Wattage: 0-5W
Light Source: LED Bulbs
Power Generation: Switch
battery capacity: 1200mA
This section doesn't currently include any content. Add content to this section using the sidebar.