---
Say No To This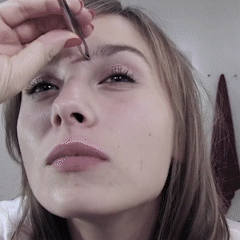 You can have perfect brows without the pain of plucking, waxing, or threading!
This electrical brow hair remover is a fun and painless way to get rid of unwanted facial hair. A personalised gold-plated head is included with this revolutionary product to better touch even the tiniest of hairs.

We promise that your skin will be soft, smooth, and free of unsightly and excessive hair. With the built-in light, you'll never miss an eye again!

It's the most successful way to get rid of brow hair we've found so far, and our customers love it! It's incredibly simple to use—just hold the tool in your hand like a pencil and easily remove unnecessary hair.

Product Features:
When you shave, it won't pull your hair or trigger pores.

It's a joy to trim because it's easy to shave and doesn't hurt.

Allow the hair removal incision to be neat and the skin to remain smooth.

The gold-plated head is used to protect delicate and fragile skin, avoid infections, and improve skin health.
This section doesn't currently include any content. Add content to this section using the sidebar.