---
SUFFERING FROM BODY PAIN OR DISCOMFORT?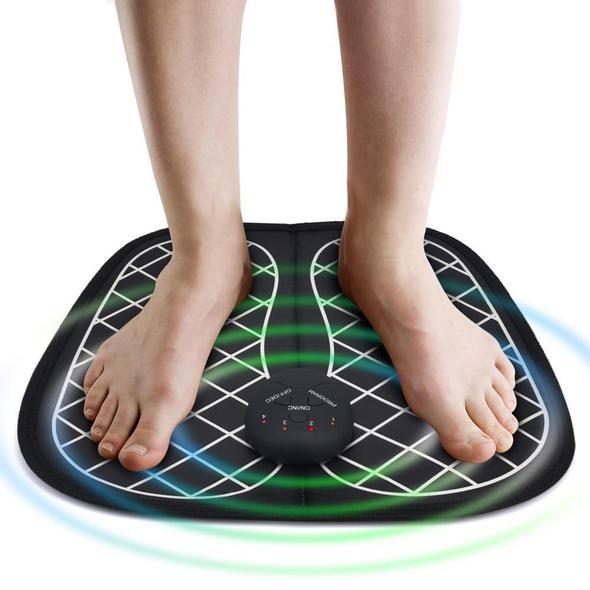 With our Foot Massage Stimulator, which is both a foot massager and a muscle stimulator in one, you can start your body wellness journey right at your feet!
EMS FOOT MASSAGER – This works by stepping on the massager's mat pad, which provides relaxation that begins on your feet. Designed to look like a human foot, it treats the key spots and acupuncture points found in human feet.
PORTABLE & HANDY - This device is small and portable, and it can be taken anywhere to provide immediate relief.
LOW-FREQUENCY PHYSIOTHERAPY DEVICE – This uses a low frequency to help the patients alleviate pain in a mild way until they totally get rid of the discomfort.
With its infrared heating and vibration massage technique, this also offers an excellent foot massage. To achieve a better massage effect, you can also use the intelligent speed change button to adjust vibration speed according to your own comfort level.
PRODUCT FEATURES:
Stimulate the muscles of the feet and calves with low-frequency pulse (EPS/EMS) technology
Promote blood circulation and relax the feet
Helps in foot treatment, massage, stimulate acupuncture points, relieves pain and reduces fatigue.
This section doesn't currently include any content. Add content to this section using the sidebar.