---
Magix DONUT Maker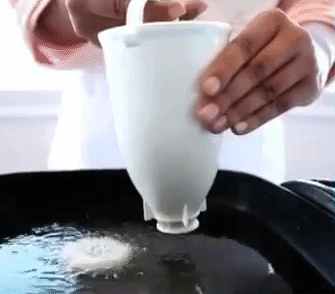 From the comfort of your own home, make donuts like a pro! On a rainy day, have some fun with the kids or serve freshly made donuts to friends with your very own donut maker.

Simply mix your batter and squeeze the handle of the solid plastic dispenser to drop perfectly insane donuts into hot holes. To make tasty treats for the entire family, top with frosting or sprinkles.


Create full-size donuts or small donuts with this mini donut maker.
This section doesn't currently include any content. Add content to this section using the sidebar.