---
On Trains, Buses, and Subways, No More Hustle and Enjoy Your Favorite Drink!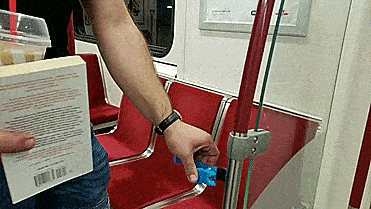 It's always a juggling act trying to keep your drink, wallet, purse, and everything else you need with you when taking public transportation to and from work. This one-of-a-kind Portable Transit Cup Holder can be used almost anywhere, but it's especially useful on trains, buses, and subways.

You won't be left with your extra hot coffee or moist cold drink for the duration of your journey. Simply clamp it to any pole or seat, then place your drink inside the cup-holder section. It's that easy.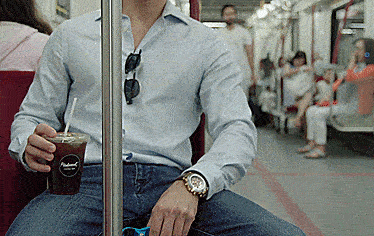 When not in use, this Cup Holder suits almost every normal cone-shaped drink from small to x-large, and it easily fits in your purse or pocket. If you don't have enough space inside your bag or purse, you can clamp it around the outside.
PRODUCT FEATURES:
Take your favorite beverage with you everywhere you go! There's no need to fight or spill your drinks any longer.

Designed for public transportation vehicles, but can also accommodate other personal items such as strollers, wheelchairs, bicycles, and scooters.

It's easy to use, just clamp it and you're good to go.

Polycarbonate is a durable, impact-resistant, and lightweight material.

The claw clamp's rubberized construction keeps the unit firmly attached to the pole and prevents it from slipping down.
Fits standard size poles on public transit vehicles and other commonly used poles
Holds S-XL cup size
This section doesn't currently include any content. Add content to this section using the sidebar.