---
Our spot remover is intended for use at home. You don't have to pay a high price for your time and resources any longer. Remove the spots while avoiding skin burns. Electric ion carbonation is used, which is a high-tech feature. The dark spot corrector can be removed easily and without causing bleeding, as well as ensuring the protection and side effects of medical cosmetic effects.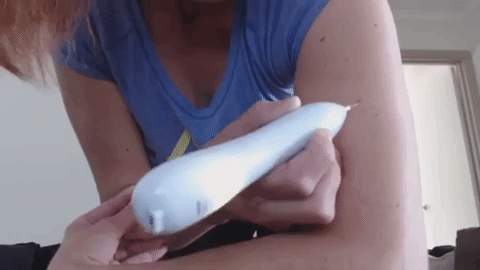 Product Features:
Unique design - Professional dark spot remover pen for home, beauty salon, and training centre, using high-tech, ionized carbonation, will easily achieve side effects without bleeding, protection, and medical cosmetic effects.
Safe and effective - The best dark spot corrector does not harm skin tissue, reduces treatment time, improves treatment, has a wide variety of customer applications, is longer-lasting, safer, quicker, and has no side effects.
Convenient - Use the best dark spot remover, which is clean, convenient, and effective at removing freckles and sputum without causing any side effects. It also allows you to change the scanning point power output, making it ideal for a variety of processing.
Multi Uses - Best age spot remover has the strength of different treatments. Treatment is smart and reliable. Scenes and freckles use lower levels. Use intensity levels for sputum and skin tags.
Connectivity - Directly charged dark spot remover for face via USB cable, easy to carry, unique ionization technology can remove spots, no damage to normal skin, bleeding or pain, high-frequency voltage, no current sense, no pain.
Easy to use - The best dark spot remover for face is easy to operate, people can use it anywhere at any time.
This section doesn't currently include any content. Add content to this section using the sidebar.